Rental without Light Pack:
Set only (75m2) and access
to the whole studio (200m2)
which includes
an annex room of 60m2
and a mini set in Daylight.
490 € day or 390 € 1/2 day.
Rental with 1 Light Pack
basic package: 1 Generator
Profoto Pro-8a 2400Ws
+ 2 Prohead Plus flashlight
or a Chimera Video Pack.
590 € day or 490 € 1/2 day


See The List
The XL Light Pack
included 2 Generators
Profoto Pro-8a 2400Ws
+ 4 ProHead Plus
(accessories included)
690 € per day or
590 € the 1/2 day
The XL Video Pack
includes 3 Chimera Light
+ 2 Profoto Pro-Tungsten
Light of 1,000w
and a complete set of
HR light boxes


See the List
The studio is equipped
with a wide range
of photo-video
equipment available
for rental on site
or on order with
our rental partners
For any request
particular of materials
or additional accessories
do not hesitate to contact us
in order to offer you
a tailor-made quotation


See the list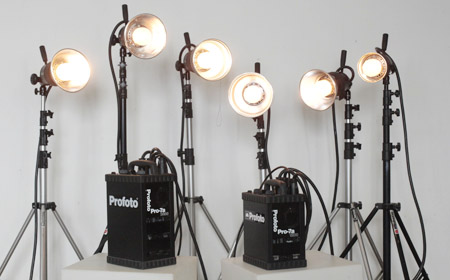 Profoto Pack or Basic Video Pack
The basic light pack include 1 Profoto Pro-8A Generator and two ProHead torches, with a choice of 2 softbox or XL umbrella and various accessories. The Video Pack comes with 3 Chimera Tungsten (continuous lights) and 3 video softboxes HR (heat resistant). Light stands and a Manfrotto Giraffe Stand are included in the Basic Package. See the detailed list of our photo studio rental.
Backgrounds Paper and  available colours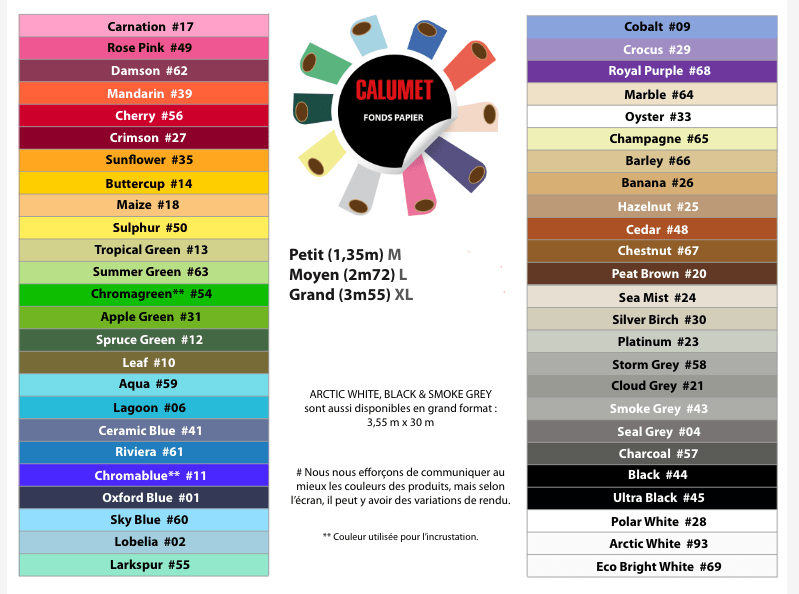 Available colours on place at the studio
Artic White: Pure White – Sea Mist: Off-white. Mineral Grey Platinum: Light Grey – Black Background. Storm Grey : Dark Grey – Crimson : Dark Red. Storm Grey: Light Pink – Cherry: Cherry. Mandarin: Orange – Damson: Pink Purple. Aqua : Light Blue – Champagne: Pale Yellow. Summer green: Almond – ChromaGreen background.
The paper backgrounds available in the studio are included in the rental pack: not unrolled on the floor. Funds unrolled on the ground are charged 15 € per meter (minimum two meters). We can order other coloured backgrounds of your choice and take care of the delivery (48 hours in advance).
The studio is soundproof and darkned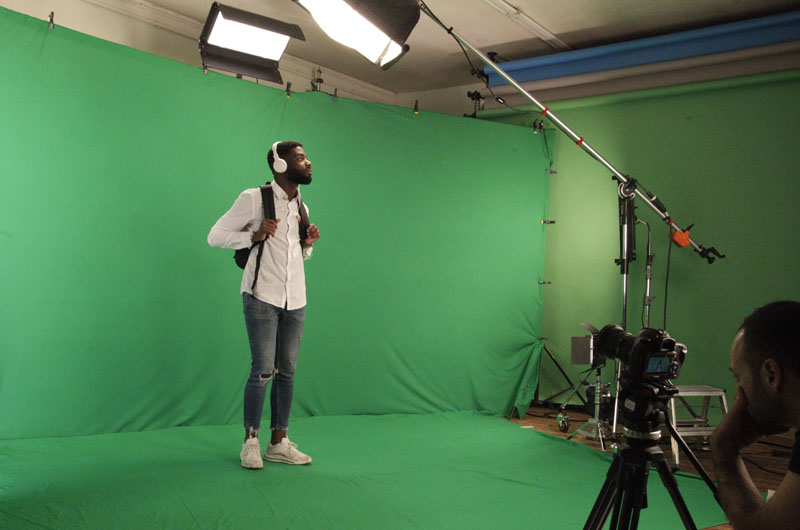 If you wish to block daylight, the studio can be hidden on request. For your video shootings in direct sound recording, the studio is soundproofed thanks to an acoustic insulation system that fits on all the windows: A custom-made system ® Soundproof Good Light Studio. In any case, the studio is located in the back yard, where it is absolutely quiet.
Canvas tarpaulins – Plexiglas plates – Floor mirror
Old & Vintage Accessories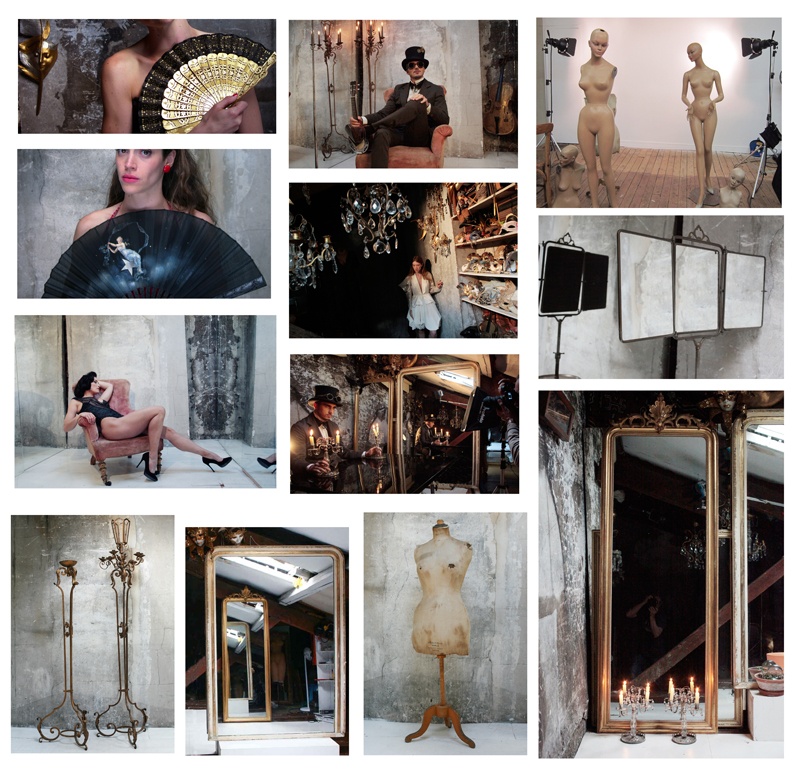 The second floor of the studio contains antique objects with vintage accessories. A real authentic attic, unique in Paris, with two mini-studios lit in daylight. You will find large 19th century mirrors, candlesticks, baroque candleholders, antique armchairs and other vintage accessories. These mini studios are available for rent with or without accessories. Rates and conditions of use on request.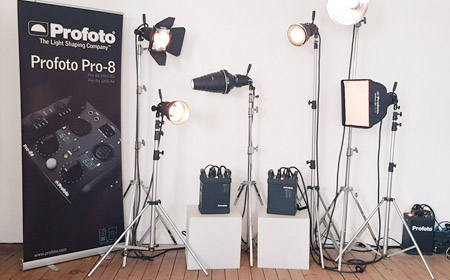 Profoto Pack XL or Video Pack XL
The XL Light Pack include 2 Profoto Pro-8A Generator and 4 ProHead torches with a choice of Profoto light boxes or umbrellas or a D4 Generator (Still Life or Packshot) and 4 ProHead torches. The Video Pack XL includes 5 continuous lights: 2 Profoto ProTungsten 1,000w torches plus 3 Chimera tungsten lights and 5 softbox HR (heat resistant)  including accessories and barn doors.
Medium Format – Digital – LED Lights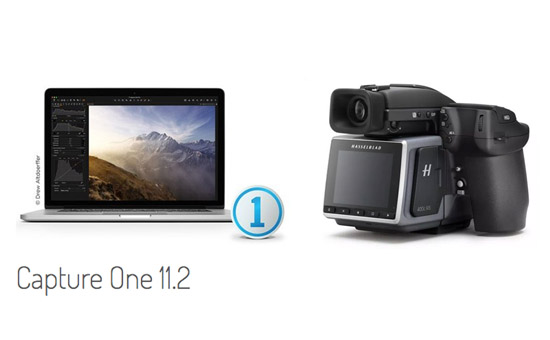 We also offer a wide range of digital equipment for rent. Medium format cameras: Hasselblad X1D II-50C, Sony A7 III, Phase One IQ3, Mamiya Leaf Credo 80 or Full format cameras: Canon EOS Mark IV, Canon R, or Nikon D850 with lenses and focal lengths of your choice. MacBook Pro TB 15 and Capture One computer installed, Eizo Coloredge monitor screens. Daylight LED lighting: Rotolight or Astora. This digital equipment is offered to you in partnership with our rental partner Digital & Cie or with other rental partners according to your request. Order deadlines or equipment reservations 48 hours in advance (excluding weekends). Some equipment can be ordered and delivered the same day of the rental.
Light Pack XL with Profoto D4 Generator
For Pack-Shots, we have the Profoto D4 reference generator for precise light settings with four outputs, each with an independent setting. The D4 generator is offered in Pack XL.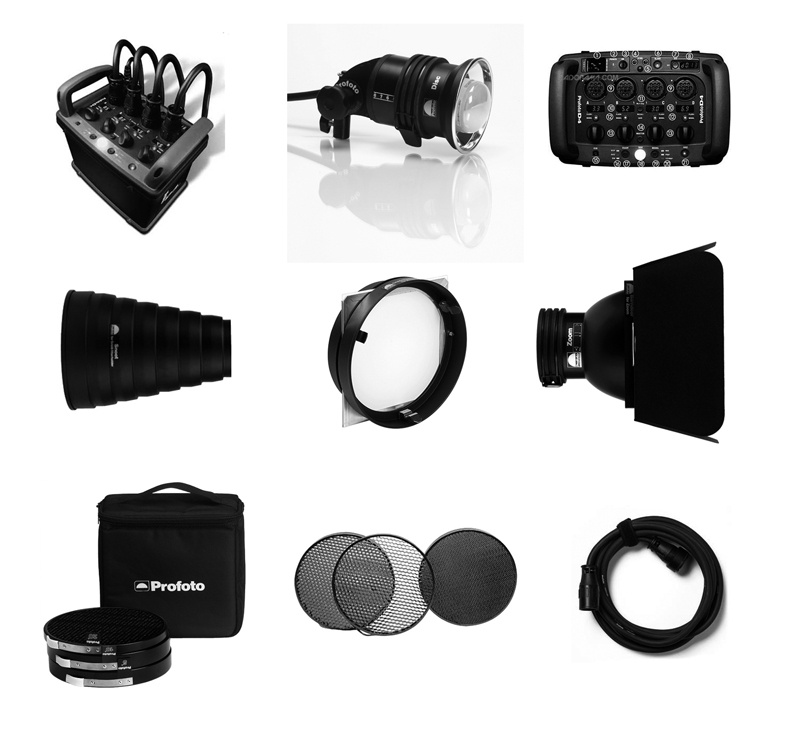 Tripod for Still life or pack-shots pictures.
Photography Light Assistant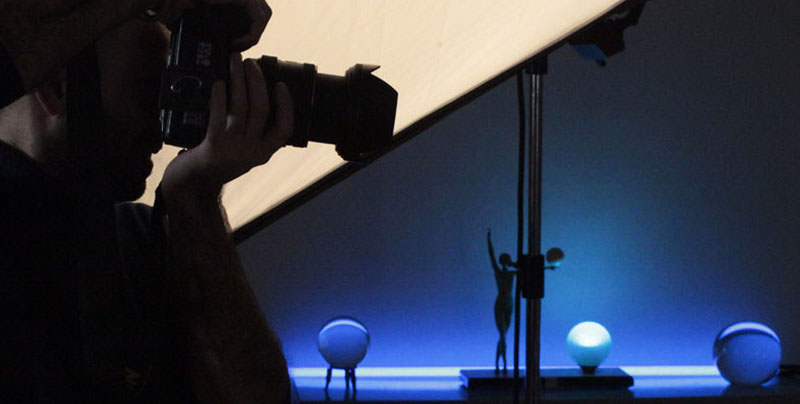 We take great care to welcome our clients with the utmost care and the atmosphere in the studio is always friendly. You can count on our help or for the organization of your shootings, and you can take advantage of a Free-lance assistant if you wish. The assistants are paid by the day or half-day. They will be able to help you with your lighting or other creations, and save you time. Contact us 48 hours in advance to check their availability.
Photo Studio Rental Paris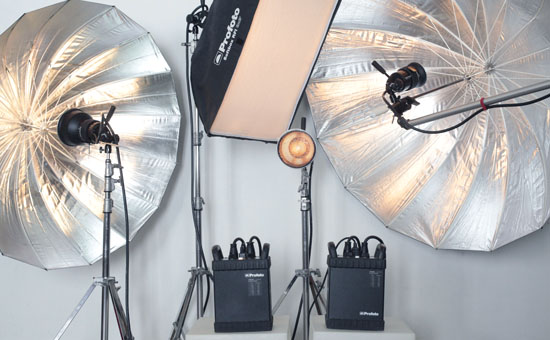 To complete the Light Packs formulas, other equipment is available for rent on site or on order with our rental partners. An estimate is made on request and following the validation of the estimate we take care of the organization and delivery of the equipment to the studio. Please consult us 24 hours in advance to check the availability of the required equipment.
Preparation space with clothing rack.

Large kitchen in open space
The kitchen is located at the entrance to the annex room, with a large dining table for 8 people that also serves as a meeting table or make-up area. The kitchen is equipped for culinary pictures, with a De Dietrich stove with induction hobs and a revolving heat oven. Nespresso coffee machine. Microwave Fridge-Freezer, crockery and cutlery for 8 persons. Access to unlimited hot drinks all day long.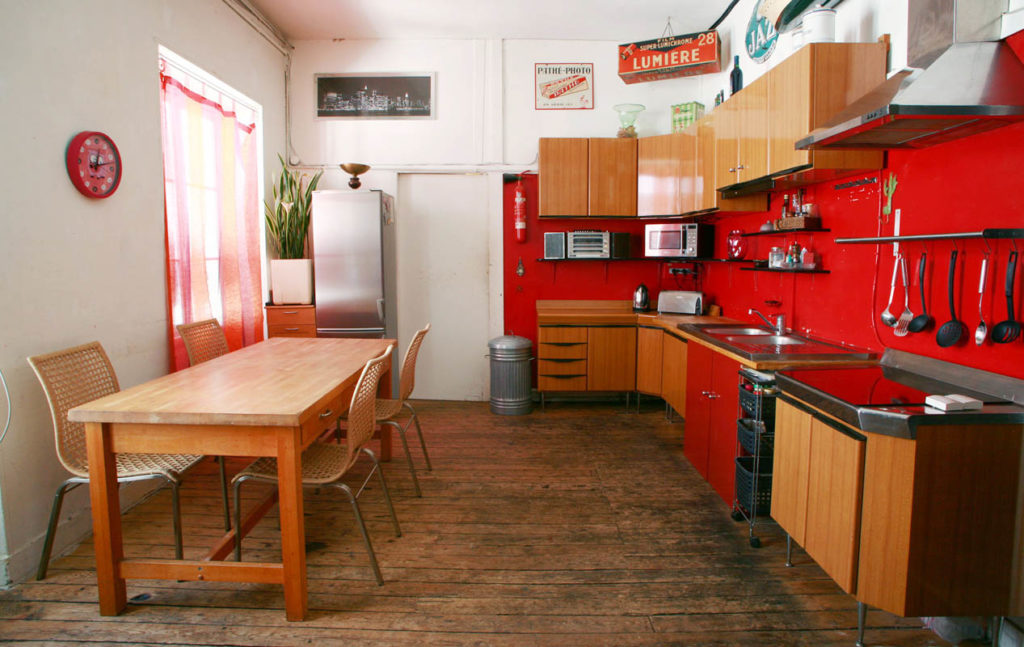 For lunch, you have the choice with restaurants around the corner, or the possibility to have it delivered on site. We recommend an Italian caterer that has been our favourite for years: Costanza Trattoria su Misura: 100% Italian refined cuisine with tailor-made menus.
 Tel: 06 21 96 66 98 – costanzacatering.com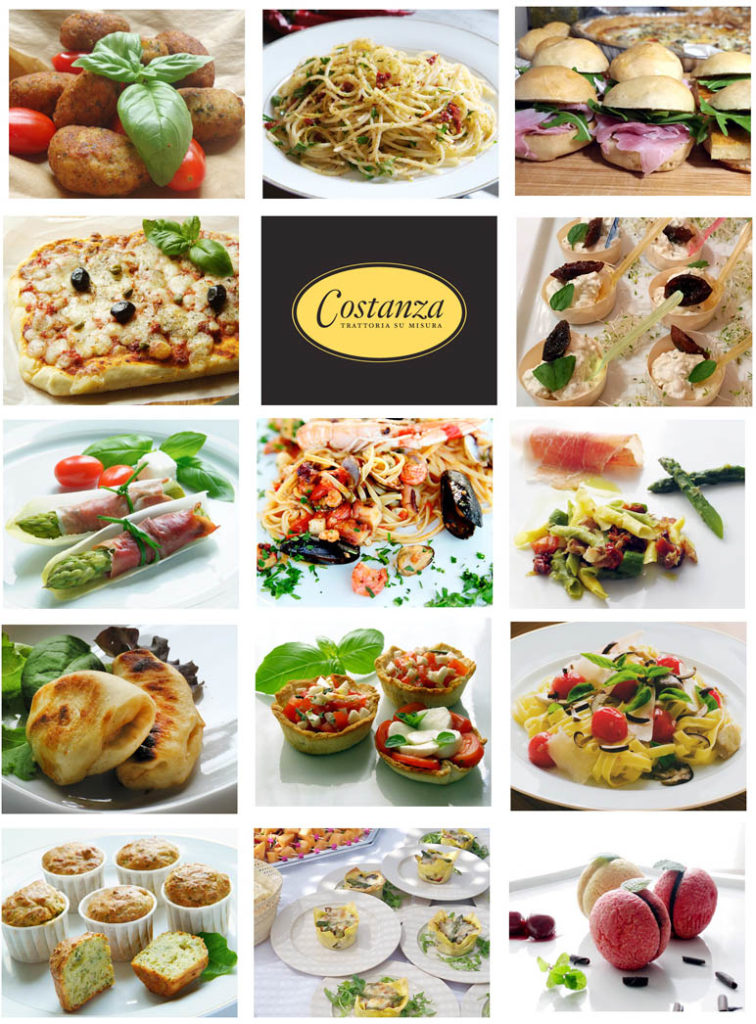 4G broadband and Wifi internet fiber.
Copyright © 2021 Good Light Studio
Photo Studio Rental : All rights reserved.
Tailor-made quotation
We offer fixed-price formulas, with a choice of light packs. Apart from the equipment offered for rent on site, we use external rental service providers. For any special request, please let us know in detail what you want and we will send you a tailor-made quote. When requesting a quote, please also mention the subject of the shots and the number of people to be accommodated. In order to confirm a reservation or option already made, a deposit of 30% is required one week in advance (via Bank Transfert). Week-end supplement + 20%. Overtime 50€ per hour. For more information or to know the availability of the studio do not hesitate to contact us at + 33 (0)6 61 40 87 80. Photo Studio Rental in Paris